Hidden Gun Storage, Personalized Concealment Shelf with Family Name, Last Name and Established Date
$129.00
Made to Order - Ships in 3 Business Days
Your order will be added to our production schedule within 24 hours and typically ships in 3 business days. We'll keep you updated!
No one will ever know unless you tell them!
A beautiful family established sign that doubles as a hidden gun storage cabinet. Securely store your personal protection in plain sight behind this artistic sign. No one will know what's inside, even though everyone will admire the beautiful personalized decoration.

The perfect gift
Click the CUSTOMIZE IT button and enter the text you want on lines 1, 2 and 3. Comes with all mounting hardware, features a magnetic lock that securely stores your belongings yet makes them accessible in seconds, and includes a customizable foam insert that is easily modified to store whatever you have in mind.

Made in the U.S.A. by a small business

Personalized Family Name Concealed Gun Storage

Magnetic safety lock secures your gun but makes it accessible in seconds

Exterior dimensions are 18.5" wide, 9.5" tall and 4" deep

Interior dimensions are 16.5" wide, 7.5" tall and 3" deep

Customizable foam allows you to store whatever you'd like!
Free Shipping You'll always receive free standard shipping for your orders. No minimum required!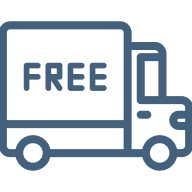 Customer First Your satisfaction matters! We know you'll love your purchase but Contact Us if you have any questions or problems.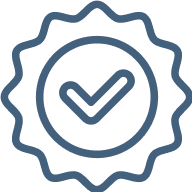 Timely Updates We'll keep you updated on the status of your order. If your item is customized or made to order, we'll contact you within 24 hours to let you know when it will ship - TYPICALLY IN 3 BUSINESS DAYS.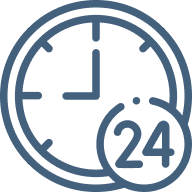 Best Price Promise You'll always get the lowest prices for Bellewood Designs products when you purchase direct from us.