Kitchen Hand Towel Ladder, Bathroom Hand Towel Ladder, Mini Towel Ladder, Tea Towel Ladder, Many Colors Available
$23.99
Made to Order - Ships in 3 Business Days
Your order will be added to our production schedule within 24 hours and typically ships in 3 business days. We'll keep you updated!
Decorative Kitchen Hand Towel Ladder, Bathroom Hand Towel Ladder, Mini Towel Ladder, Tea Towel Ladder
Cute and functional - Use in your kitchen, bathroom or bar
This decorative hand towel ladder is perfect for storing or displaying your hand towels in the kitchen, bathroom or anywhere! Our miniature ladders are hand made from solid wood and finished in your choice of colors. They have padded feet to protect your counters and pads are also added on the resting point to protect your backsplash or wall.
Mini Towel Ladder Specifications
16" Tall, 9.5" Wide, 1.5" Thick

Available in Black, Gray, Dark Walnut, Early American, Pecan, and Natural

No slip pads are added to the feet and the rest points of the wall.
Mini Ladder Dimensions
9.5" Wide

1.5" Thick Wood

7.8" Width for Towels

2.5" Space Between Rungs
This farmhouse style mini hand towel and rag ladder fits on your kitchen, bathroom or bar counter top without taking too much room. You can use it as a decorative accent piece or as a functional hand towel holder. Drape your towels or rags over the rungs for storage and to keep them from remaining damp from being bunched up on your counter.
Free Shipping You'll always receive free standard shipping for your orders. No minimum required!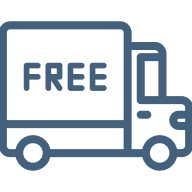 Customer First Your satisfaction matters! We know you'll love your purchase but Contact Us if you have any questions or problems.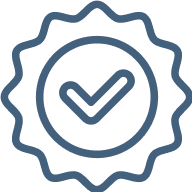 Timely Updates We'll keep you updated on the status of your order. If your item is customized or made to order, we'll contact you within 24 hours to let you know when it will ship - TYPICALLY IN 3 BUSINESS DAYS.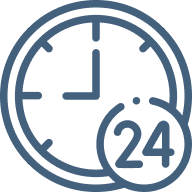 Best Price Promise You'll always get the lowest prices for Bellewood Designs products when you purchase direct from us.